Ok so this is about some Modern gaming figures I saw a fellow gamer using at a local show at Broughton Airbus ran by
Deeside Defenders
who hold annual gaming event. These figures were made by
Empress Miniatures
and looked really nice. If anyone is interested in Modern Gaming in 28mm then I highly recommend these figures.
I have purchased quite a few of these figures and have started to assemble my Insurgent/Taliban force.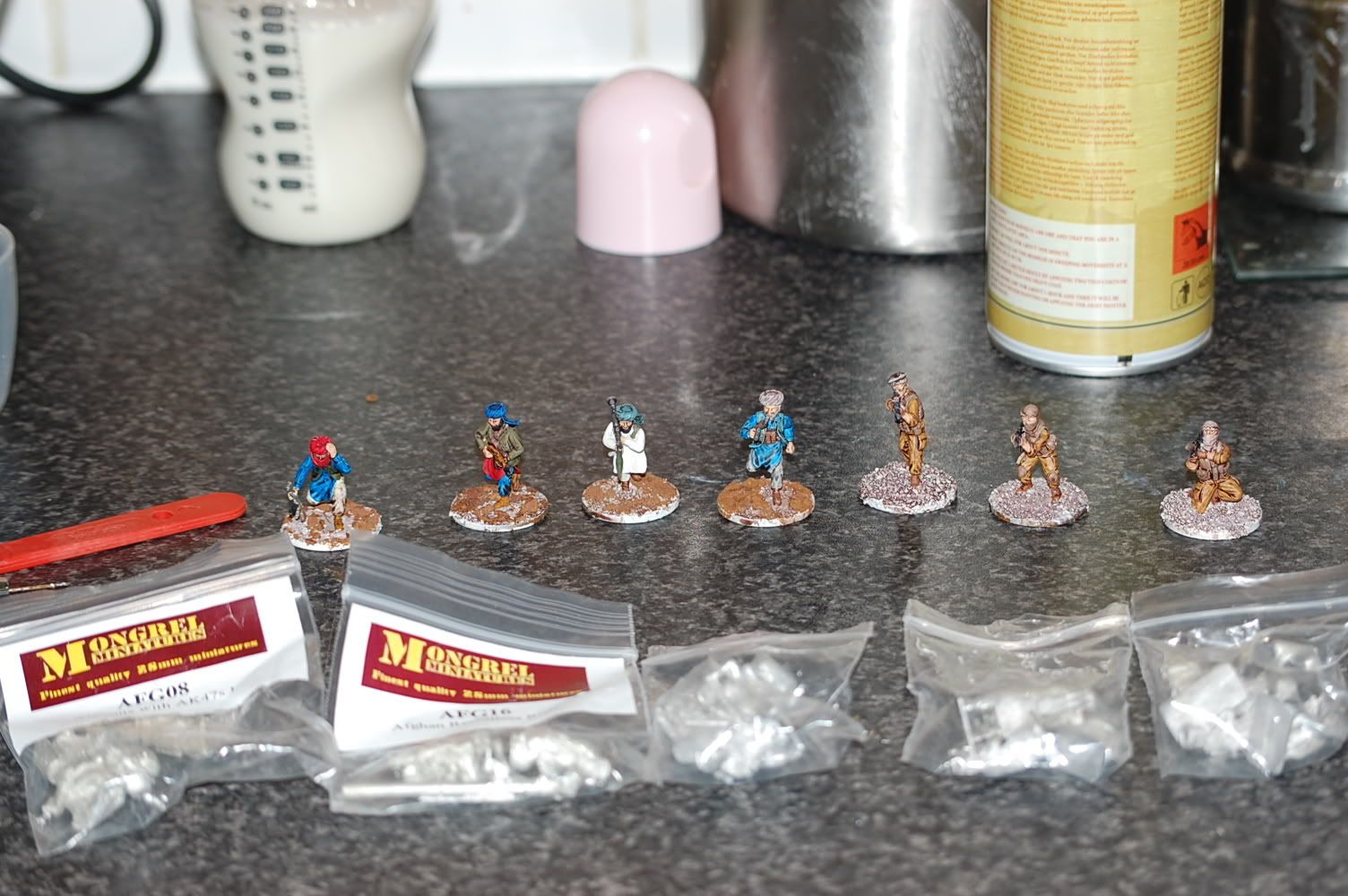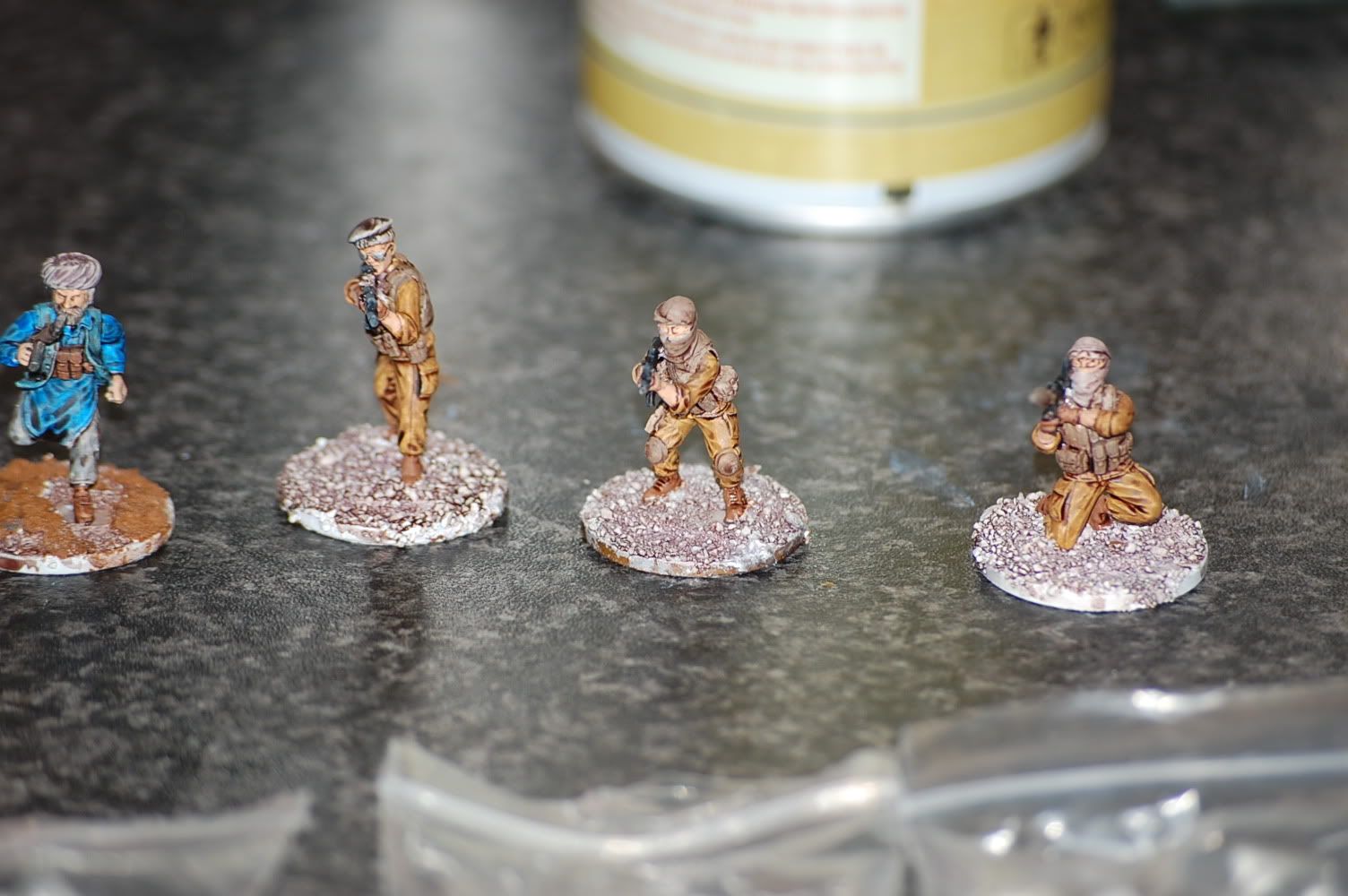 These are a selection of a few of the Models I have completed to date.
as you can see I have a few more to do and I also have a nice idea for a scenario to run at my local club one evening. I will update you with more pictures as they become available.
Models Purchased 2012 - 110
Models Painted 2012 - 38
Models aim to paint for 2012 - 298 (lets see if I can achieve this that is an average of 24 models per month)